1. Date & Venue:
(A) Oil China Trade Show & Tasting in Shanghai
Date: June 01 & 02, 2020 (2 days)
l Venue: Shanghai Four Season Hotel
l Add: No. 500 Weihai Road, Shanghai, China
l The position in Bing Map, please click "Four Seasons Hotel Shanghai"
l Shanghai Four Seasons hotel is in the center of Shanghai and is very near Shanghai Hongqiao Airport (25min., 14km) and then is far away from Pudong International Airport (60min.,47km)
2. Event Schedule: 
Time

Events

May 31

14:00-17:00

to register and exhibits arrangement at Four Seasons Hotel Shanghai

June 01

09:00-10:00

to attend the awarding ceremony of 15th Oil China Competition 2020

10:00

-

12:00

to

meet those new Chinese olive oil tasters in the training course

10:00-17:00

to take part in B2B and B2C table meeting and tasting

June 02

09:00-12:00

to visit stores, supermarket, restaurants

14:00-17:00

To meet and talk with some Chinese importers of food
3
. Scope of Exhibits
Olive oil, virgin and extra virgin olive oil, organic and DOP olive oil, olive products, olive oil by products (cosmetics), technology

Other types of edible oil like canola oil, linseed oil, grape seed oil, camellia oil, walnut oil, almond oil, salad oil and so on

New products, new technology, equipment and services

Other related products or food like condiments, wine, vinegar and so on.
3. Related Fee Instruction:
(1)The Participation Fee: Euro 1500 per booth
the booth includes 1 table, 2 chairs and the fascia name, plastic glasses, bread with public meeting tables, and please see the following picture: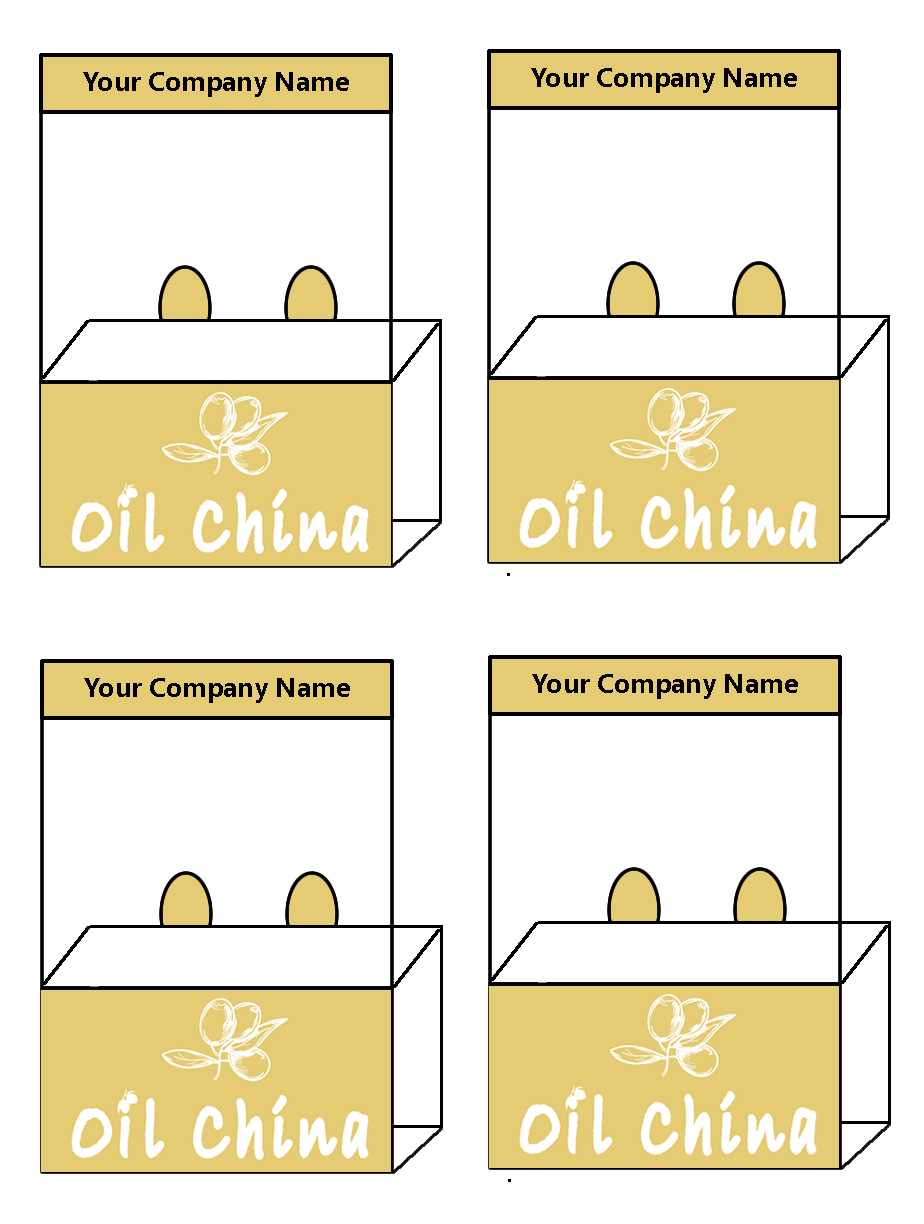 (2)The products promotion meeting: Euro 1500 per hour (the guests will be invited)
(3)The olive oil tasting meeting: Euro 1600 per hour (the guests will be invited)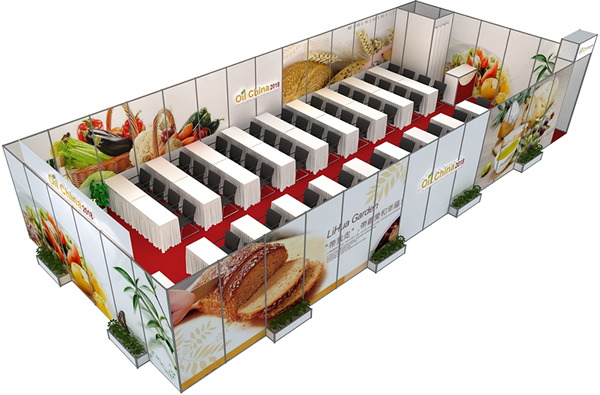 ---
More details, please click :
4. Application Procedure:
1) To submit your application form, please click the following:
2) To send the copy the receipt of the total payment to the organizer before March 15)
3) After your payment, you will receive the following copies:
4) Two months before the opening of Oil China 2020, you will receive "the Exhibitor's Manual" including the topics:
Booking your booth, please contact:
Beijing Regalland Convention Exhibition Co., Ltd.
Tel:0086 10 64416542 Fax:0086 10 64412631
Website: www.eoliveoil.com E-mail: info@eoliveoil.com